Joe Weitekamp To Be Guest Clinician at the Bluebonnet Horse Expo

Joe Weitekamp is honored to be a guest clinician at the Bluebonnet Horse Expo. The Expo will be October 20th at the Travis County Expo Center in Austin, TX from 9am – 7pm.
He will be presenting his clinic, "Gaining Trust and Respect On The Ground". You will find him in the outdoor arena from 10am – 11:30am.
There will be over 50 horses and other Equines available for adoption. There will also be a tack swap, Trainers Challenge, Colt Starting Challenge as well as many other clinicians. Admission is $8.00. Children 12 and under get in free.
Come on out and support the Bluebonnet Humane Society.
Weitekamp Horse Training
10761 Cole Road
Pilot Point, Texas
469-245-7821
Joe Weitekamp Level 2 Riding Clinic
23-24 March 2013 in Pilot Point, Texas
This clinic will cover:
Softening, flexion and body control At the walk, trot and lope (canter)
Collection
Form to Function
Straightness
Balance
Introduction of exercises to improve the above.
Stops
Turns
Side pass
Lead departures
Backing
Who Should Attend: Anyone who wants to take their horsemanship to the next level. This course will improve your skills and communication with your horse, which will result in a more willing horse and help you have a safer riding horse.
For more information or to pre-register or to host a clinic, please contact Joe Weitekamp via email weitekampjoe@yahoo.com or 469-245-7821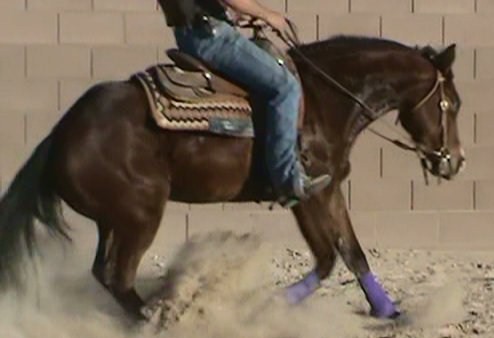 Level 2 Riding Clinic
Take your horse and your own training to the next level with this advanced Riding Clinic in Pilot Point, Texas. Joe can help you achieve more flex and collection with your horse, which leads to a more attentive, responsive and pleasurable ride. Many topics to be covered, register today!
Starts: 03/16/2013
Ends: 03/17/2013
469-245-7821
Registration must be recieved by March 8th. All entries recieved after March 8th will have a $50 late registration fee included.
Ground Work Clinic
19-20 Jan 2013
Want a good relationship with your horse? Start with ground work.
No prior experience with ground work training is required. Joe will begin by teaching the fundamentals of ground work and how to communicate with your horse through body language. He'll explain the psychology behind it and why your horse will love you more for knowing it. Best of all, many riding and behavioral problems disappear when you do ground work with your horse.
Clinic topics will include:
Free lunging
Lead line lunging
Getting the horse to focus on you
Controlling emotions (yours and your horse)
Leading
Standing
Defining space
Sending
Getting control of the body
Introduction to de-spooking and de-sensitizing
Who should attend: This clinic would be good for anyone, but it would be especially suited for owners with green horses or problem horses. The clinic is also the perfect bonding experience for owners with new horses. If your horse needs a refresher on manners or you just want to enhance your communication with your horse, this is the clinic for you.
Here's a short video of a recent Groundwork clinic.
Interested in attending a Groundwork clinic? Please contact Joe Weitekamp 469-245-7821 or weitekampjoe@yahoo.com
Cost: $200 for 2 days with your horse
$25 per day for auditors
Participation will be limited to ensure individual attention.
Ground Work Horsemanship Clinic
Learn the fundamentals of working your horse from the ground. Topics will include basic groundwork strategies as well as work to get your horse focused on you and respecting your space.
Starts: 01/19/2013
Ends: 01/20/2013
469-245-7821
Registration must be recieved by March 1st. All entries recieved after March 1st will have a $50 late registration fee included.